Evening Virtual IOP for Professionals
Looking to health burnout, anxiety, depression or PTSD, but can't take time off from work or school? Clear At Clear, we're proud to offer an evening track designed for working professionals to make prioritizing your mental health as easy as possible. Our evening program, coupled with the convenience of virtual care, offers the highest level of scheduling flexibility and is designed to provide comprehensive treatment for mental health issues such as stress, depression, anxiety, PTSD, ADHD, and more. Whether you're struggling with work-life balance, dealing with burnout, or simply looking to boost your overall mental wellness, our virtual program allows you to participate from the comfort of your own home.
What is an Evening Virtual IOP?
An evening virtual intensive outpatient program (or Virtual IOP) is a level of care just above an outpatient weekly therapy session with a therapist or psychologist. It may be your next step if you need more support than a weekly session can provide, or if you are stepping down from a partial hospitalization program (PHP) and would like to transition into an online IOP.
A virtual IOP is especially convenient if you have geographic or transportation limitations and are unable to attend an in-person outpatient treatment program. Clear Behavioral Health's virtual IOP is open to all residents of California.
Our evening virtual IOP offers the same wide-range of evidence-based modalities as our in-person programs, including cognitive behavioral therapy (CBT), dialectical behavioral therapy (DBT), somatic experiencing, experiential therapy, mindfulness-based therapy and more. Typically, clients attend virtual therapy for 3 hours per day, 3 days per week for six to twelve weeks. Group and individual therapy sessions are facilitated through HIPAA compliant video conferencing software with scheduling links conveniently accessible through our patient portal available.
Our evening IOP meets Mondays, Tuesdays, and Thursdays from 6p-8p.
What to Expect in an Evening IOP
At Clear, we're proud to offer both daytime and evening tracks for our virtual IOP clients to make prioritizing your mental health as easy as possible. Our evening track is made for professionals who need a little more mental health support but are unable to take extended time off of work for treatment. 
Over the course of our program, you'll receive personalized support from an individual therapist to gain insight into the root cause of your mental health symptoms. In group sessions, you'll create meaningful and supportive bonds with others on the healing journey. Ultimately, the program is designed to help you build and strengthen the skills and coping strategies necessary to face and overcome triggers once you return to daily life.
Clear Telehealth offers a virtual IOP for mental health that provides weekday treatment to promote recovery for those experiencing common mental health symptoms, including:
Depression, anxiety, OCD, PTSD, bipolar disorder or trauma

Adjustment disorder or personality disorder

Occupational burnout

Difficulty sustaining work-life balance

Chronic stress or anger management

Compassion fatigue, caregiver or parental burnout

Peripartum or postpartum depression

Sensory or emotional overstimulation
How Evening Virtual IOP's help with mental health?
A virtual IOP combines the benefits of virtual therapy and support groups packed into an intensive and structured therapeutic environment. Here are just some of reasons why people love our Virtual IOP program:
Individualized Treatment: Our team understands there's no one-size-fits-all treatment for mental health. Upon intake, the you'll be matched with an expert counselor and therapist who will design a personalized care plan, unique to your health goals based on an in-depth assessment.
Evidence-based care: Our licensed therapists and social workers employ evidence-based modalities such as CBT and DBT to help you feel better, faster.
Convenience: Receive the best mental health treatment from the comfort of your home. Virtual IOP only requires an internet connection.
Flexibility: Evening IOP's allow you to take care of work commitments during the day while reserving your evenings 3 days a week for therapy.
Our Licensed and Credentialed Experts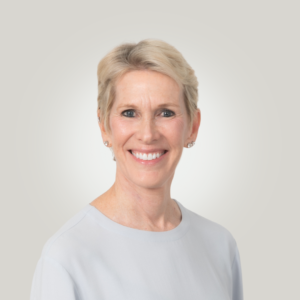 Dr. Martha Koo, M.D.
Medical Director
Dr. Martha Koo, M.D.
Medical Director
Lindsey Rae Ackerman, LMFT
Teen & Adult Mental Health Medical Director
Lindsey Rae Ackerman, LMFT
Teen & Adult Mental Health Medical Director
We Are In-Network
Learn More About Your Coverage Options
Virtual IOP Highlights
Our comprehensive approach ensures you receive the benefit of multiple therapeutic modalities facilitated by expert clinicians, and join a supportive community of peers within a caring and connected online environment. Each level of care employs a combination of group & individual therapy, case management, and psychiatry. Some of the evidence-based modalities are:
Individual therapy
Individual therapy allows clients a private, one on one experience with a licensed therapist to establish a treatment plan, identify the psychodynamic and historical roots of current illness, gain insight, and set future goals.
Group therapy
Group therapy reduces the stigma associated with mental illnesses, provides a sense of community, eradicates feelings of isolation and loneliness, and establishes a support network of peers. Clients benefit greatly from listening to others, hearing feedback from peers, and experiencing that they are not alone.
Cognitive Behavioral Therapy (CBT)
Cognitive behavior therapy is a form of psychotherapy that helps patients understand the thoughts and feelings that influence behavior. CBT has been scientifically tested and proven to be an effective treatment modality for many disorders. This modality is focused on the present and is problem-solving-oriented. We utilize CBT to assist our clients in learning applicable skills that they can benefit from for the rest of their lives. These skills include identifying misperceptions and distorted thinking, changing behavioral patterns, and modifying beliefs about themselves, others, and the world.
Dialectical Behavior Therapy (DBT)
DBT is a cognitive-behavioral treatment initially developed to treat chronically suicidal individuals diagnosed with borderline personality disorder (BPD) and is recognized as the gold standard psychological treatment for this population. In addition, research has shown dialectical behavior therapy to be an effective model for treating a wide range of other disorders such as substance dependence, depression, post-traumatic stress disorder (PTSD), and eating disorders. DBT is actively woven into our curriculum to assist all clients in learning distress tolerance for difficult emotions more effectively. 
Somatic Therapy
Somatic Experiencing was developed to address the effects of trauma. After experiencing a traumatic event, our nervous systems are triggered into action. Humans, though, have a tendency to override our natural way of regulating our nervous system with self-defeating feelings (i.e., shame, doubt, fear, and judgments) that cause many to be stuck in this traumatic event and unable to move past it. Somatic experiencing practitioners (SEPs) work with the client to restore the body's ability to self-regulate and achieve balance. By addressing the somatic sensations that the client experiences, a SEP works to help the client fully process the trauma safely.
Psychiatric evaluations and medication management
Clients receive a formal evaluation before entering our virtual IOP to determine if virtual treatment is the appropriate level of care and if medication or medication changes are indicated. Physician consultations may continue throughout the program as needed or to mark progress.
Aftercare programming
Aftercare is an important part of our virtual IOP program. All clients are provided with a personal aftercare plan that facilitates long-term healing. Our support for our clients does not end on the day of their discharge. We stay strong in our commitment to supporting them in their aftercare once they graduate. We obtain a release from each willing client to be able to follow-up with them periodically after treatment to ensure they are still participating in their prescribed aftercare plan. 
Medical Leave/Disability
Upon admission, all clients are assessed for medical leave or disability eligibility. Medical notes are provided for those who qualify.
Confidentiality
We understand that, as working professionals, confidentiality is of the utmost importance. Our staff is expertly trained to prevent any disclosure of information related to treatment without consent and full release by the client. Employers and certifying boards may ask about mental illness, but as a treatment center we are under no obligation to report anything unless illness severely impairs one's ability to work.
What Clear's Virtual IOP Treats
Chronic Stress, Fatigue, Burnout
Compassion Fatigue/Caregiver Burnout
Start Our California Virtual IOP Today
Clear has taken its best mental health IOP treatment and programming to a virtual setting to expand treatment accessibility to anyone living in California and designed specifically for those who face barriers to access to treatment such as schedule, transportation, geography, or time constraints. Our Los Angeles-based team is knowledgeable and skilled, but we take it a step further by using our lived-experiences in order to relate to clients and ensuring that they feel supported and genuinely cared for. Clear has fostered an environment of non-judgment and encouragement that allows individuals to experience themselves wholly and return to their previous level of functioning. 
How to get started with Virtual IOP in 3 easy steps:
Call 877.799.1985 and speak to a member to our care team who will walk you through our program, answer any questions, and verify your insurance benefits.
Once insurance has been checked, a brief virtual assessment will be scheduled with our clinical team who will then set up an intake date, usually within one to three days.
Meet your clinical team and hop into treatment right away!
Ready to make the first step towards a life of health and mental wellbeing? Contact Clear Behavioral Health today to learn more about the virtual programs we offer.
Take a Break with a Purpose and Call us Today to Learn More About our Virtual IOP 877.799.1985